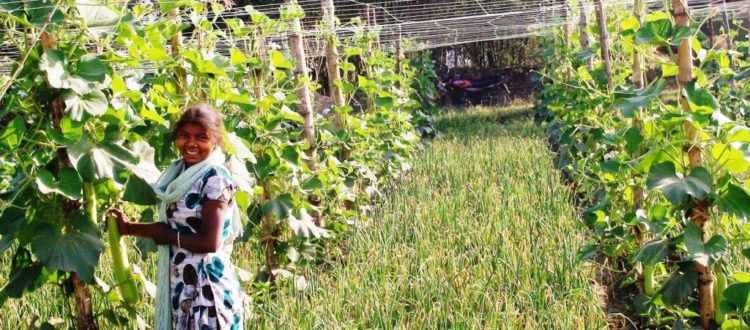 Donation Goal For This Project is
INR 100000
5% Donated
/

INR 100000 To Go
Donate Now
India ranks 74 out of 113 major countries in terms of the food security index. Agriculture is the primary source of livelihood for about 58 percent of India's population. Approx 86% of Farmers comes under the category of Small and Marginal Farmers having agricultural land less than 2 acres. 
Under this livelihood initiative, we work with marginalized farmers having agricultural land less than 1 Acre. We train farmers for vegetable cultivation through MACHAN Technique. This method of farming enables them to take high produce in the less agricultural area and almost doubled their income in the same agricultural land and ensures food security among them.
 The Activities Under the initiative are-
Farmer Training on Vegetable Farming through MACHAN and Organic Vegetable Farming.

Support to establish MACHAN.

Installation of Drip Kit for Irrigation.

Ongoing support to the farmer during different agricultural seasons. 
Support Us- 
For Online Donation Click at the button below-
For Offline Donations- Any individual, Organization, and Funding Agency can contact us to support. Please write to us at- gvss007@gmail.com