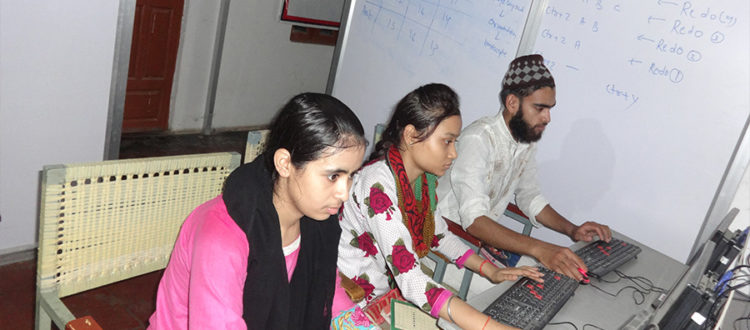 Donation Goal For This Project is
INR 80000
6% Donated
/

INR 80000 To Go
Donate Now
Becoming digitally literate- is the current need for all generations, especially for Youths to sustain themselves in the future. School Dropouts are the most vulnerable group of youth who remains deprived of school education due to various financial and social reasons. Minimum Educational Requirement for any formal and technical vocational training is 10th. Most of the jobs in industries require a minimum 10th passed candidate. On the other hand, those who are not able to reach even 10th standards are from the most marginalized and there are few institutes or organizations focusing on their wellbeing. GVSS is working for skill development of school dropout youths on various trades with the objective to make them skilled and engaged in income generation. We identified the need for digital education (either computer education or use of different Apps on Mobile) for every school dropout who is skilled in any trade. This is the necessity of every trained youth for a sustainable and growing future.
Digitalization is going very fast in India so it becomes a requirement for everyone to update themselves digitally for uninterruptable growth in upcoming future.
For this issue, we have started the Digital Education Initiative for School Dropouts and started training them on-
Basic Computer Operation

Internet (Browsing, Email, Social Media)

Use of Mobile Apps (Digital Payment Related, Business Promotion)

Internet Marketing etc.
Support Us-
For Online Donation Click at the button below-
For Offline Donations- Any individual, Organization, and Funding Agency can contact us to support. Please write to us at- gvss007@gmail.com