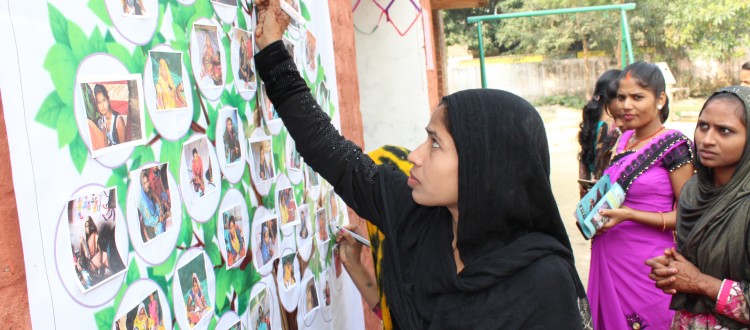 Donation Goal For This Project is
INR 162000
3% Donated
/

INR 162000 To Go
Donate Now
"When a pen comes to the hands of newly literate women with a basic understanding of writing, magic occurs on paper" This is always the experience of GVSS at our Women Literacy Center.
What- "Magical Words" An initiative of GVSS for women literacy. 
Why- Females have to face huge discrimination based on gender right from birth, especially in rural areas and it continues to every stage of their life. Girls either do not get a chance for a school education or become school dropouts. Families force them to ensure their engagement in household work. When married they have to dedicate their lives to their husbands and children and family. During the journey of life, women miss living life for themselves and they always have to depend on others. This initiative will bring opportunity for illiterate rural women to become literate, to stand independently to read, write, calculate, and measure independently without the support of others. This initiative will extend the boundaries for women and make them active stakeholders and they no more remain passive victims. 
For Whom– This is the initiative for illiterate women to make them functionally and digitally literate so that they can use capabilities of language, numeracy, and mobile literacy in their day-to-day life to abolish literacy-related problems. 
How- GVSS has experience of a decade of running women literacy centers. Illiterate women get literacy at Women Literacy Center. At one WLC we make 30 women literate in 18 Months. During the learning phase, women learn the language, numeracy, and digital literacy competency. Teaching and Learning of WLC make women literate, empowered, and aware. 
Support us by sponsoring a women literacy center-
For Online Donation Click at the button below-
For Offline Donations- Any individual, Organization, and Funding Agency can contact us to support. Please write to us at- office@gvss.org.in